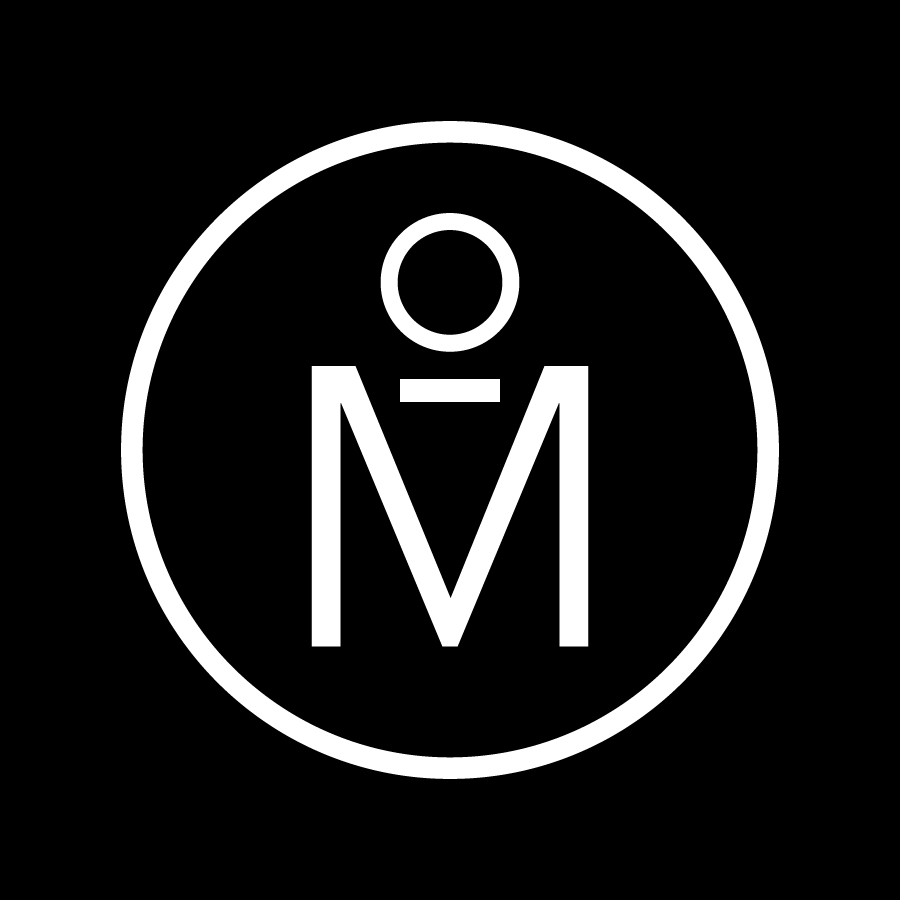 Attraction Method's results-driven training was developed around the fact that attracting women into your life is about changing habits, behaviors and creating a passionate lifestyle. Conquering insecurities and improving social skills gives men unmatched ability to date women of choice.
We at Attraction Methods understand challenges faced by modern men to improve and live a satisfied love life.
There is little dating advice out there that is good and which can be tailored to individuals. Most websites, Books, Publications represent viewpoints of Internet marketers or celebrities who have very little desire of helping men.
Dating and love is undervalued in present order of society. Celebrities volunteer to rescue plants and animals. Millions are donated to prevent polar bears from swimming additional mile for food but there is zero effort made to improve the quality of human love life.
This is where Attraction Methods wants to make a difference!
We want to reach out and let men know that it is perfectly normal to acquire knowledge for establishing and maintaining relationship of choice.
We want to educate men rewire their thinking process so they can naturally draw women to themselves. We want to point out minor changes that men can make in their personality and lifestyle to attract women of their choice and establish desired relationship.
We want men to have the ability to choose instead of being chosen by women.
We want them to possess the confidence and skillset to walk up to any woman at any time. We want them to become charismatic so they can establish a mutually satisfying romantic and sexual relationship within minutes of meeting women.
Attraction Methods is formed with only one intention in mind: Help men find love and happiness they desire on their own terms.
This helps establish natural order of things where a man takes charge in the dating world bringing mutual satisfaction to members of both sex.
At Attraction Methods we understand that men and women have different dating goals at various stages of life. We believe human beings have to be true to selves and live relationships past societal expectations.
It is only through this journey that one can make healthy choices for long-term relationships to attain happiness in life.
At Attraction Methods we believe that every kind of love and sexual relationship is normal as long as it is mutual, consensual, safe and legal. We have a policy to not teach anything we would not want to happen to our mother, sisters, or daughters.
That being said we believe that both men and women have different expectations in different phases of their life. It is just the matter of presenting oneself appropriately to get the desired dating outcome.
Keeping this in mind Magic has developed a system that teaches men how to attract, date and maintain relationships with beautiful women. In his words:
I wanted to create systems that were practical and easy to use for everyone. I understand the pain and humiliation that guys feel when they think they're not attractive enough to women. It doesn't have to be like that for them anymore. I want them to know that they can create their own "guy gets girl" stories. My goal is to help guys figure out what they're doing wrong and find ways to fix it, permanently!

-Magic – Founder
We at Attraction Methods want to help you accomplish your dating and relationship goals.
We have numerous tools and coaching programs to help you.
I highly encourage you to browse through the catalogue of products, services and workshops we offer to help men. You can access these resources by clicking here.
I personally thank you for visiting us and assure you that you will only find superior dating advice and training at Attraction Methods. Our lessons and tool kit will revolutionize your dating life.
Wish you all the happiness and love!

---
Team Members
---
Magic Leone
Magic is a dating coach who moved to the US from India. He has spent last few years developing the perfect system to build an alluring lifestyle for men filled with relationships with beautiful women.
With a great desire to be successful in his own relationships and help others who were having the same dating difficulties, Magic explored every avenue from reading and counseling, to seminars and workshops to improve his dating experiences.
For two years, Magic was a sex counselor for women and studied the deep emotional and physical needs that fuel women's sexual desires. Working with them, Magic developed an understanding of how most women want to be seduced.
Working for Love systems (formerly The Mystery Method corp.) and coaching workshops with Brad P, Magic had the opportunity to hang out with world's biggest pick-up artists like Mystery, Savoy, Style, Brad P, Bad Boy, Lance Mason and see them in action.
Magic used his personal knowledge and experience to put up a system to help men enhance their power of attraction and develop behaviors that women find irresistible. He has used his experience to build an attraction model that will create the same results for every man, no matter what their dating goals might be.
Andrew Atkin
Andrew moved to Los Angeles from Ohio several years ago. Soon after, he was going through the emotional stress of divorce, and having a hard time initiating and sustaining new relationships.
His new job involved working with celebrities and glamour models, but he was not having any major success with these beautiful women. This is when he found Attraction Methods. In the words of Andrew:
"After suffering through my emotional divorce, jolted by bad relationships, and stumbling through a series of miserable dates, I finally found my own success through Attraction Methods. I had read every dating and pick-up book on the market, and watched hundreds of videos, but none of them worked for me. Now I am proud to be able to pass along this training to my clients.
As an Attraction Methods coach, I work hard to identify the issues that are preventing my clients from success and happiness. The skills I learned, and the skills I teach can be applied to any social situation. They are confidence-building skills that, when practiced, will lead to great success! Now I enjoy a life surrounded by the most beautiful women in the world. Some are lovers, some are friends, but all are satisfying relationships."
In my past 5-6 years of being in the industry I have yet to meet another coach who is as qualified as Andrew. I personally can bet that an army of pick up artists from Mystery To Neil Strauss together are no match for Andrew. 

Andrew's game is like a sniper in action. You cannot tell what he is up to until it is too late. As opposed to myself Andrew operates on low energy. This is perfect for anyone who is coming from a corporate background and does not like to bring too much attention to themself. Andrew's game is a testimony that you do not have to be the center of attention to sleep with hot women. All you need is to master the rules of attraction.
-Magic
Constantine
A Southern California native, Constantine is the guy who projects pure grounded masculine energy, he gets women's attention by his presence alone, but he was also the "shy nice guy" with little to no experience in handling that kind of attention from women. In early 2008, he came to the realization that with all the success he's had in life and his career, there was something still missing, the abundance of women in his life. Looking to fix this problem he enrolled in a pick up boot camp which lead to disappointment, one of many to follow with other companies.
After attending one of Magic's seminars he realized they had a lot in common in their belief systems, and their love for seducing women. Constantine was offered a position as a new and upcoming coach for the Social Skills Institute.
His experience and professional backgrounds come from numerous fields to include the Military and teaching Martial Arts.
Travis Keller
Travis grow-up and lives in a small town in Minnesota where he went to college for business. In college Travis developed a passion for learning and self-improvement. After a failed relationship his love for both learning and self-improvement lead him to the seduction community.
Realizing that while his business life was growing his personal life needed to change and this sent him on a long journey. Travis began going out 3 and 4 nights a week and reading everything he could get his hands on. However nothing he did worked.
While attending another companies workshop Travis met Magic. Travis was so impressed with Magic he quickly singed up for a one on one with him. What Travis learned from Magic really aligned with what he believed and the results were life changing.
You Can Read Reviews For Travis Here: Pickup Artist Workshop Reviews
Rain
Rain grew up in Florida and moved to California at the turn of the century (Y2K), where he earned a Masters degree at the University of Southern California film school.
While continuing to pursue his passion for film, Rain has begun to nurture another passion, his passion for sexual attraction. What began as a curiosity about the art of attracting women has developed into a full blown commitment to achieving excellence both in the social-sexual realm as well as every other aspect of his social life, from business relationships to social circles of friends. Rain has accepted the challenge of transforming himself into the man he wants to be, he has sampled the rewards it brings, and now he is addicted.
Rain met Magic in the summer of 2008 and participated in a two day boot camp that would change his life forever. The combination of Rain's fervor for self-improvement and Magic's mastery in the social and sexual realms was powerful and transformative, so much so that Rain is now an up and coming coach for Magic and his Social Skills Institute.
Keira
Yup Keira is the ultimate "Big Boss" in the company. She handles all customer service and maintains our relationship with the outside world. It would almost be impossible to run this company without her expertise. She is responsible to schedule your calls, product delivery and workshops –  so don't mess with her…
Mary Blank
Mary is an actor and model by profession. Magic came in contact with Mary while recording videos for our website. Magic was very impressed by her insight in the dating world and her ability to teach effective lessons. Magic conviced her to start coaching for Attraction Methods. Though acting and modelling still remain her primary passion, Mary agreed to help men through Attraction Methods for a limited time. If you are interested in learning from Mary in person or over the phone send us an email to info@attractionmethods.com.
---